Ian Grieve
Co-Owner
Looking for a challenge after three decades in a traditional business environment, Ian launched Curbz and has never looked back. He plays an active role in the design and build of landscaping projects. Ian draws great personal satisfaction from transforming spaces for our clients and takes pride in the work of the talented crew members who bring their all to every Curbz project.
After hours, you can often find Ian chasing his dogs in the backyard or enjoying some downtime with his family. He also loves cycling and skiing and is an avowed weather and news junkie.
Judith (Jude) Inglis
Co-Owner
Jude managed Curbz Garden Design and Reno division for 5 years, establishing best practices for quick turnaround and small garden jobs.  She recently opened Suite Pea – a landscape company devoted to servicing condos, courtyards and tiny gardens.
Jude remains active with Curbz overseeing marketing and communications as well as recruiting, coaching and training.  It's a full load juggling both ventures, but Jude's passion for gardening is what makes it a full load of pleasure.
In the off-season Jude joins her husband Ian and together they travel the Caribbean looking for new, uncharted destinations.  She is a devoted grandmother who fills her spare time with writing.  She hopes to one day publish a children's book.
Dionne (Dee) Lamont
Office Manager
As the office manager, Dionne plays a vital role in keeping our operations running smoothly. Her undeniable administrative skills, passion for customer service, and knack for organization all help ensure our entire team stays on the right track. If you've ever called us and spoken to a friendly voice, you've experienced Dionne's charm firsthand.
During her free time, Dionne loves to spend time with her husband Rob and their children, Hailey and Brady. She's also an avid baker and often spends long hours whipping up delicious creations in her home kitchen.
Alexandra (Alex) Rachar
Enjoying Maternity Leave!
Alex is a talented designer who has been part of our team for almost ten years.  Alex joined Curbz as a labourer and worked her way up to Foreman.  This hands on experience gives her valuable insight to the design process that both crews and clients appreciate.  
Even when she's not hard at work for our clients, Alex lives and breathes landscape design. Alex is a member of the Toronto Botanical Gardens and has successfully completed her certification in horticultural therapy. She holds several different landscaping certifications, including a Certificate in Landscape Design from Ryerson University along with multiple relevant certificates from Landscape Ontario.
Anna Crombie
Landscape Designer
Anna returned to Curbz after obtaining her Landscape Design Certificate from Ryerson University.  She worked for us three years ago as a landscaper and her hands-on experience is a great asset in her new role as Landscape Designer.
Anna also worked for 5 years in the field of golf course maintenance and horticulture, followed by 6 months at a Landscape Architecture firm on industrial and subdivision projects.  Her decision to return to residential design-build was spurred by a passion for creating usable spaces and working directly with clients to produce quality landscapes.
Anna has strong client service skills complimented by an eye for detail.  She spends her working days drafting plans and designs, recommending plant material and managing client queries regarding design. After hours Anna is an avid four-season camper and studier of native plants.  She also loves to cook.
                   Sohail Shahid
Accounting Associate
Sohail recently joined Curbz after an arduous search for just the right person to take on this role. He holds a Diploma in Accounting as well as an Honours Bachelor of Commerce in Accounting, both from Humber College.
His background includes work for various accounting firms as a public accountant, in industries such as construction, renovation, and landscaping. At Curbz Sohail manages the full spectrum of accounting and finance, maintaining accurate and current financial records enabling us to make informed operation decisions. He also conducts profitability analyses on various projects to help our stakeholders gain a clear view of the company's performance.
Sohail says the best part of the job is analyzing and reviewing key financial information to lead to better decisions for growth, expansion, and efficient operations management.
Sohail and his wife spend their free time travelling and looking for new adventures.
                 David Corston
Foreman
David joined Curbz in 2020 as a Foreman responsible for managing one of 4 construction crews. As a graduate of the University of Guelph, David holds a Bachelor of Commerce.
He brings over 10 years of industry specific experience in hardscape, masonry, irrigation and carpentry.  His well-rounded skill set is an asset to the company, along with his practical hands-on work ethic and get-it-done attitude. David attributes his success in the industry to his love of the outdoors and his worship of the sun.  His greatest reward of the job is the satisfaction of constructing something that will last and help his clients to make memories. 
David is married with a new baby and devotes his spare time to his family which includes two dogs. 
Devon (Dev) Meron
Foreman
Dev has been with Curbz for four years, and has 10 years experience in landscaping. As a foreman on the design and build side, Dev is best known for his attention to detail while consistently striving for perfection.
With a diploma in Journalism and another in Sports and Nutrition, Dev is committed to living a healthy lifestyle and is an avid competitive hockey and baseball player. When he's not on site, on the playing field or in the arena, Dev spends his down time as a member of a band producing a wide variety of music.
As busy as life gets for him, Dev always makes family and friends a priority!
James (Jimmy) Mugo
Foreman
Jimmy joined Curbz in 2013 after arriving from Kenya. From labourer to Foreman he has built up an impressive skill set, common sense approach and impressive work ethic that have made him a valuable asset to Curbz. Often called "the machine" because of his incredible physical strength and indomitable spirit, his colleagues are often in awe of his capabilities.
Jimmy is quick to share a laugh with clients and coworkers and his loveable personality makes him a pleasure to work with. He is an avowed family man who cherishes the time he gets to spend with his family both here and in Kenya.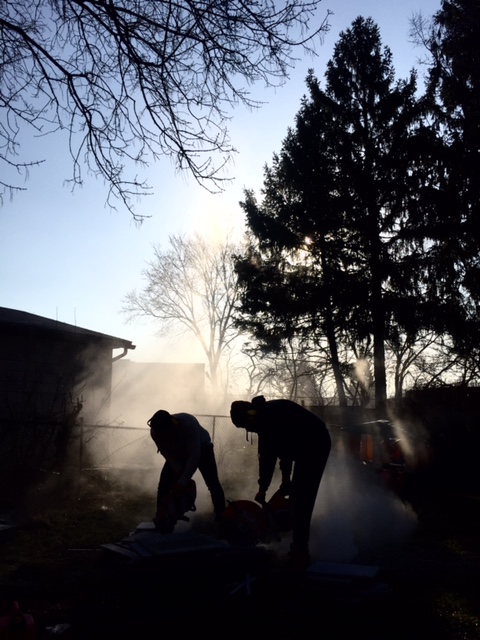 Talented Staff Members
Our team includes some of the best craftsmen and landscaping professionals in the industry. We assign dedicated staff members to every project, ensuring the best experience from start to finish.
We Deliver Quality Results
At Curbz, we focus on meeting our quotes and making good on our promises. We closely monitor our projects to ensure the highest quality work, and we embrace art, science, practicality and functionality in the final product.
Award-Winning Artistic Designs
Our Toronto landscapes have continually been recognized as some of the most innovative and attractive in the industry. Previous awards include the Award of Excellence from Landscape Ontario & the Best of Houzz 2014.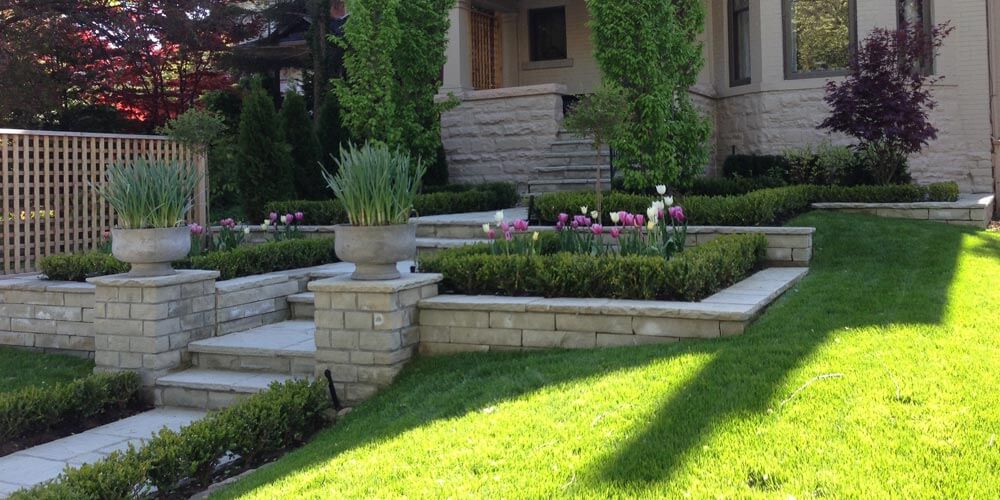 "Completely happy with the end result"
We are so happy that we chose Curbz for our front and backyard landscaping project. We have a small city lot and wanted something clean, minimal and modern looking. From the design and planning stage, through the execution and building, to the final result, we were so pleased with the project. The Curbz team was completely professional the whole way through, yet I also felt the personal attention of a smaller company.
‐ Laurie T., Read Full Review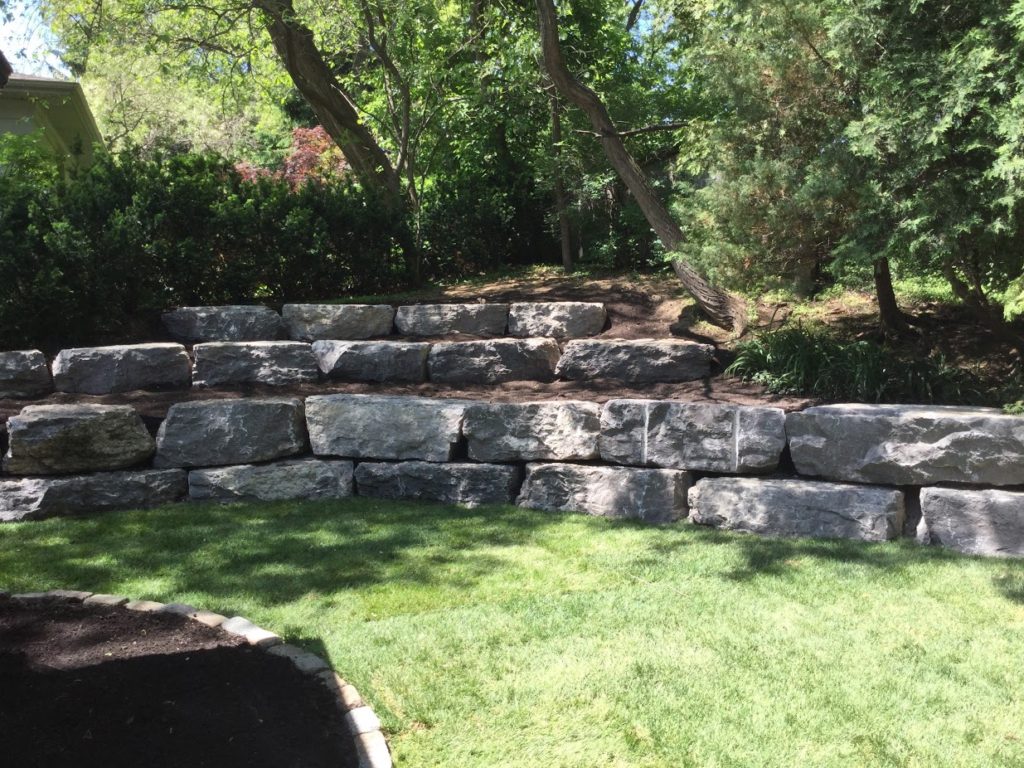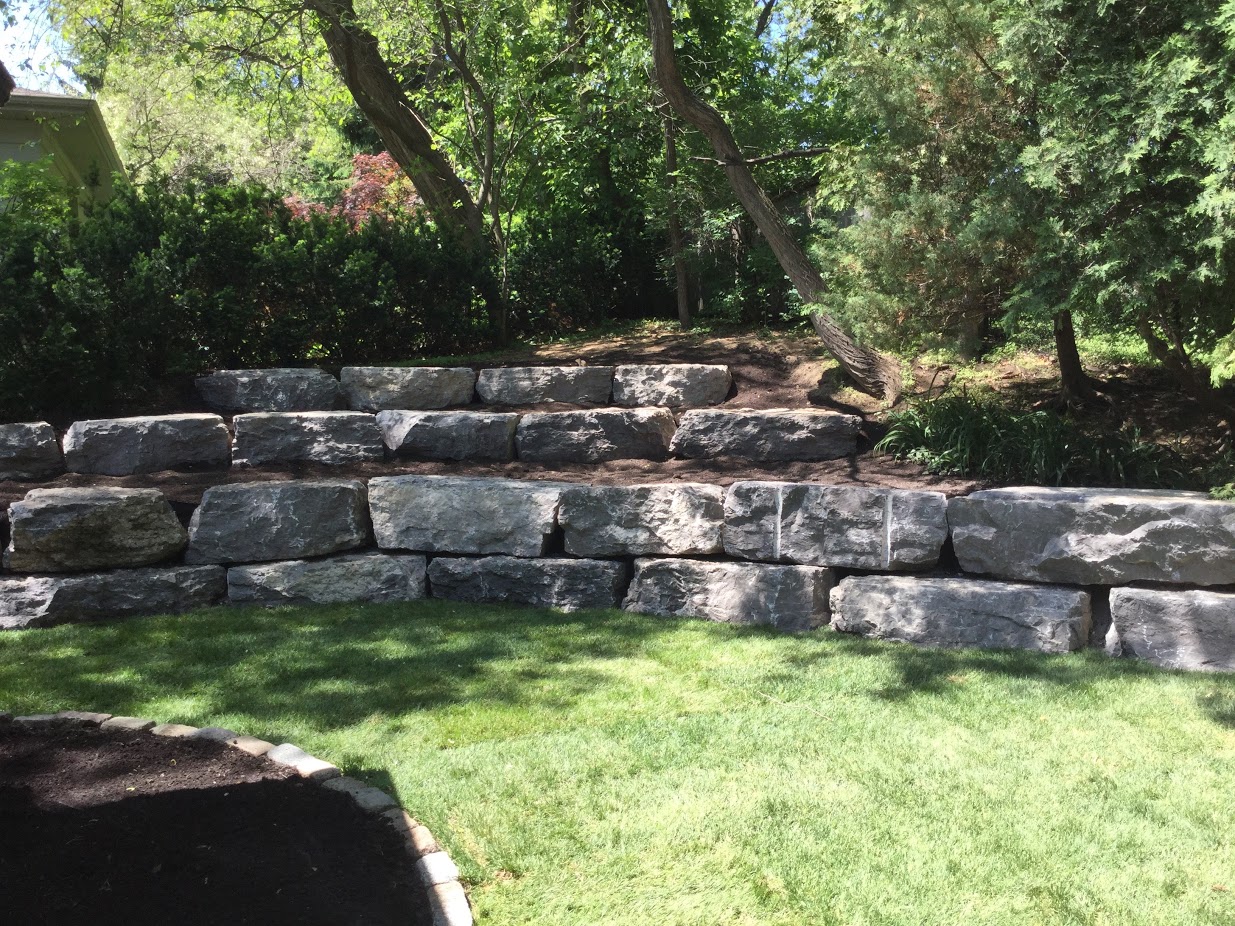 "I would happily recommend Curbz"
We had a problem that was beyond our skills. I contacted Ian and discussed the situation, and he agreed that we should meet. He was on time and understood the problem. He had a solution. The job was done efficiently and on budget. I would happily recommend Curbz as a solver or landscaping problems.
‐ Jim Weir, Read Full Review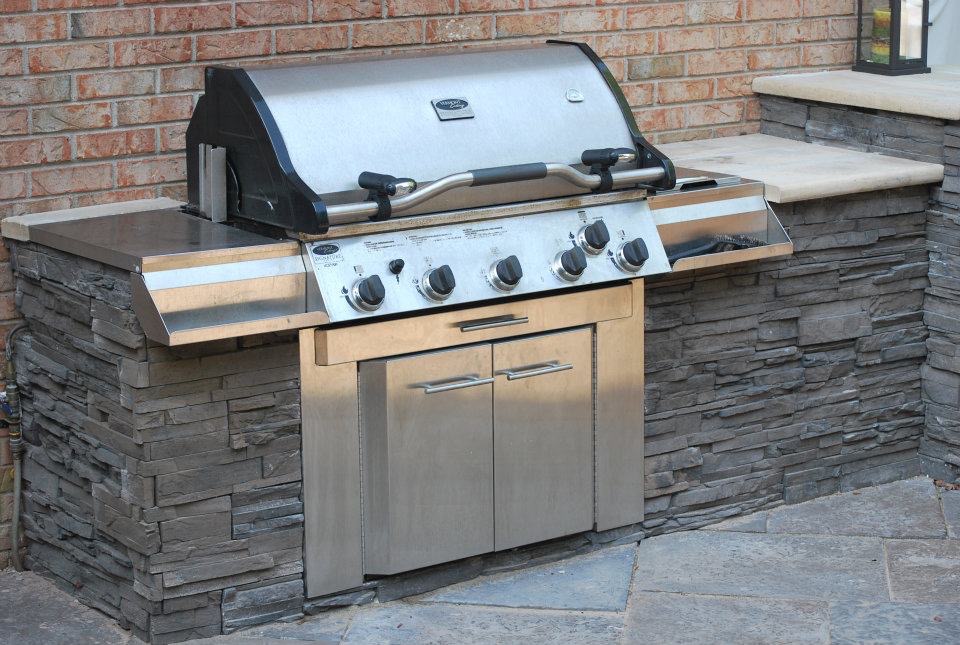 "We could not have hired a better contractor"
The designs Curbz created were perfect for our property and the installation services were exceptional. A crew was at the house working on our project every day until it was 100% completed. Whether they were dry laying stone, or wet laying stone steps in cement, digging trenches for electrical, or creating beautiful arched wooden arbors and gates, they attended to every detail with expertise and efficiency — and with smiles on their faces. They were always intent on doing quality work without cutting corners.
‐ M. Grant, Read Full Review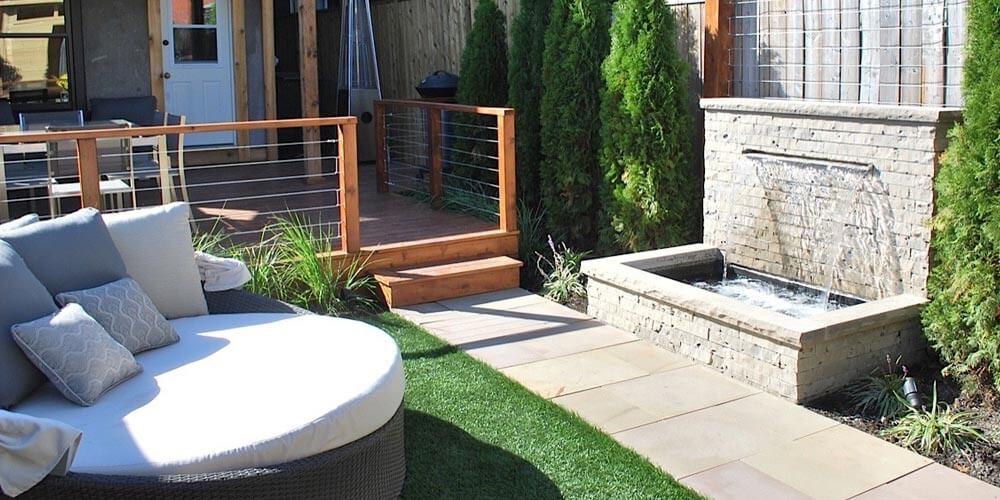 "I highly recommend partnering with Curbz"
Ian, Steve and the team at Curbz are true professionals who care about their customers. The team worked hard to get things done in a timely fashion and on budget. They are experienced pros who can turn your backyard into an oasis. I would highly recommend partnering with the group at Curbz on your next project. Trustworthy, dedicated and responsive.
- Jenny Hirsch, Read Full Review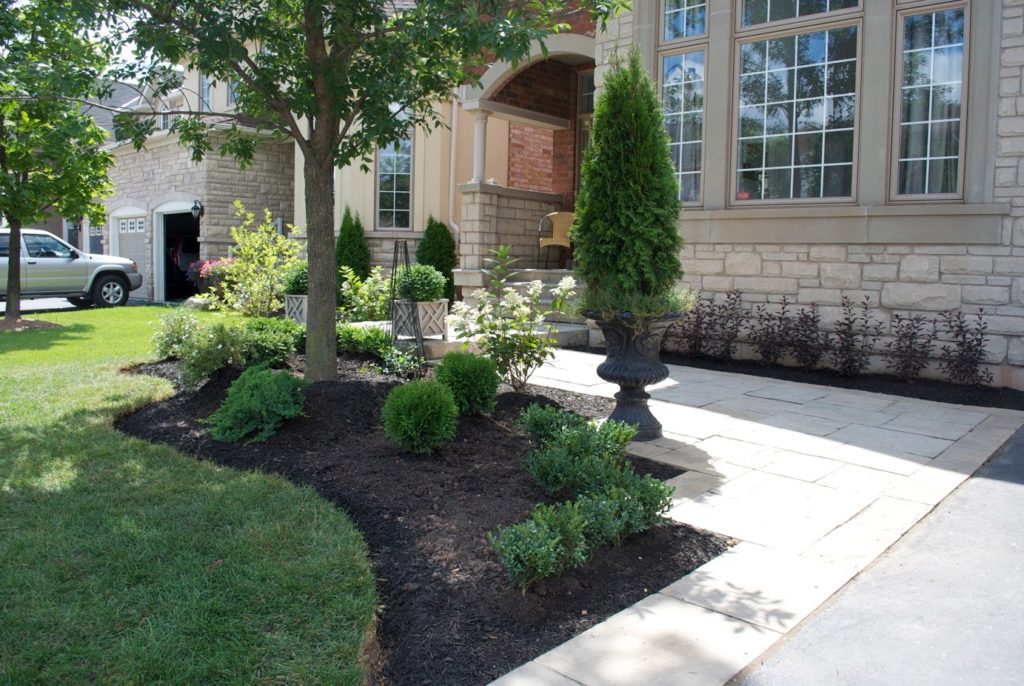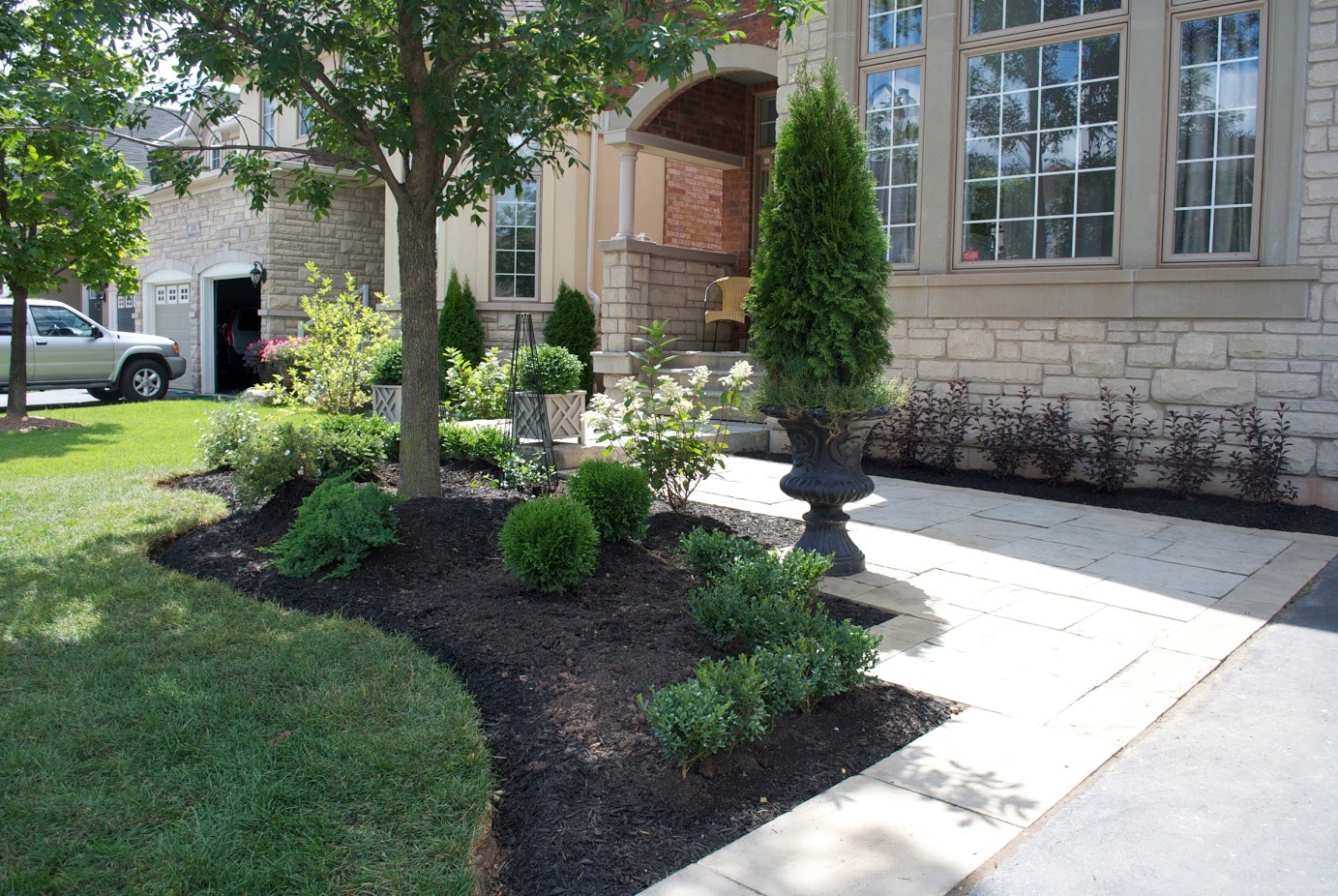 "A pleasure to work with"
Curbz designed and installed a beautiful, functional expansion of our outdoor living space, which included a built-in bench and landscaping. They not only completed the work on time and on budget, but they did so in a courteous, meticulous manner. Real professionals that were a pleasure to work with!
- K. Wickett, Read Full Review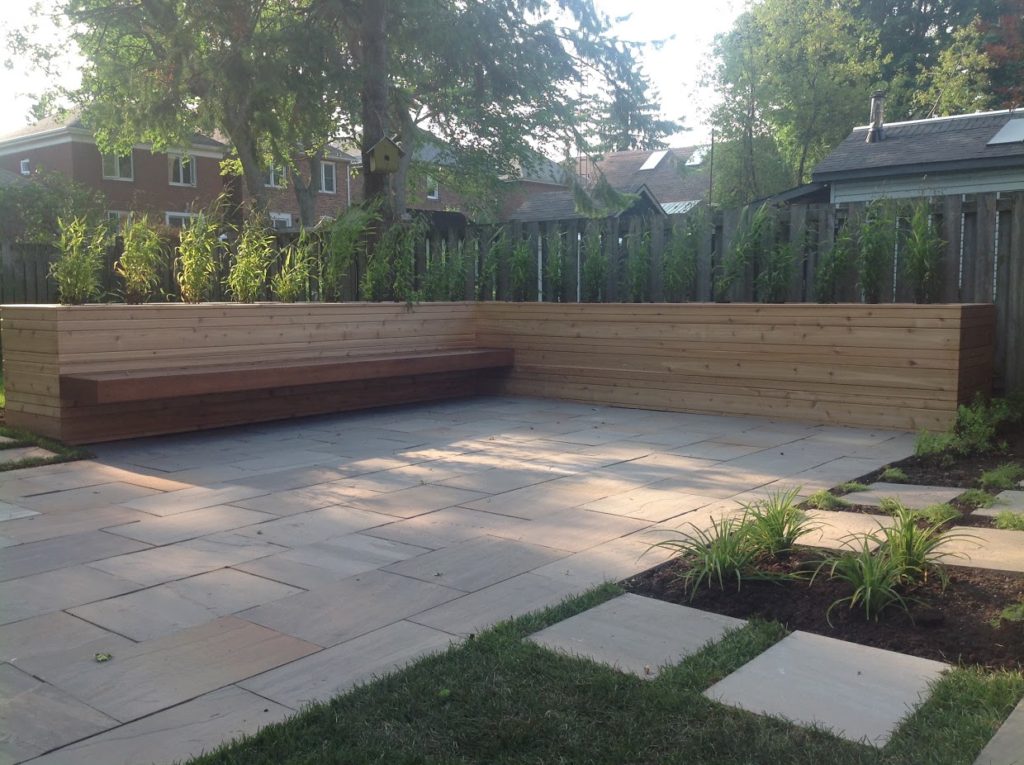 "Curbz turned our dream into a reality"
Ian worked closely with us to bring forward some great creative ideas that we actually put into place. Before we made a decision, he explained the reasoning behind his suggestions and identified pros and cons of moving in either of the two directions we were trying to decide between. What we were promised is what we got in the end! We couldn't be happier and we've already referred them to others.
-  Bett, Read Full Review
Don't waste another season planning — contact us to explore your landscaping options now: 416-777-2872